Choosing a virtual data room that suits your individual needs can seem like a daunting task. What compounds this problem is that there are so many data room providers all claiming that they are the best. The fact is that not all virtual data rooms are the same: they all have the features that make them unique, and they have their niche on the market. Because of all these reasons, you need to be very careful during the selection process; an error could be too costly to switch providers.
For your convenience, we have compiled a list of some of the biggest and well-known virtual data room providers who offer a wide variety of services. It would be a good idea to collect your own set of requirements before reading the list so that you can see which data room meets your needs.
Provider
Rating
Supported Business Sizes
Profile
iDeals Data Room
The iDeals Virtual Data Rooms offers some of the most extensive packages of features found on the market today. It would be a good fit for conducting all kinds of transactions or if you simply need a convenient repository to store and share corporate data. iDeals offers excellent customer service and support is provided in 12 languages around the clock. Moreover, it provides an easy to use and intuitive interface which even non-technical users will find simple to use out of the box. Why most users choose the iDeals virtual data room:
All user activity tracking
Basic and advanced Q&A module
No plugins required
iOS and Android apps available
Granular document access authorization
Intralinks Data Room
The Intralinks Dealspace has a long and illustrious history dating back to the start of the century. Most of their customers are large businesses in the Fortune 1000 and consequently, they tend to focus on large deals. One of the biggest advantages of this data room is that it allows to solve even the most challenging problems that can be found in complex deals, but it comes with a hefty price tag. They offer three versions of their data each containing more advanced features as the price increases, therefore you are bound to find what you are looking for as long as you are willing to pay the budget. Why choose the Intralinks Dealspace:
24/7 customer support
Advanced user verification methods
99.9% uptime
Compliant with international safety standards
Supports a wide variety of file formats
Merrill DatasiteOne Data Room
Just like Intralinks, Merrill Datasite tends to focus more of its attention on large companies and in particular financial institutions. In addition to offering data room services, they also provide additional content management and consulting services which can take a lot of the burden off your shoulders. However, all of these great services are expensive and the prices they charge reflect that. Even more so, it would make more sense to use Datasite if you purchase their other services in order to complement the data room. Why choose the Merrill Datasite:
One of the oldest data rooms that are still in business
Negotiable pricing options
Wide choice of search features
Solid security features
Simple file sharing system
Onehub Data Room
Onehub tends to focus more on being a convenient place to store your documents. It offers many security features to keep all of your data safe and makes it easy to share it with all of the participants. There are many customization options available, but only for the client portal and not for the data room itself. All in all, it offers all of the tools you need to be productive but falls short of being a full- fledged data room. Why choose Onehub VDR:
A secure place to store your files
Easy to use
Customizable web portal
Lots of sharing features
Plenty of storage to accommodate even the biggest files
Firmex Data Room
Firmex is a newcomer on the data room market but offers a decent set of features that lets it compete with even the most experienced players out there. It has managed to amass around 50,000 customers which include some of the most trusted names in their respective industries such as E&Y, PwC, Deutsche Bank and many others. With such an impressive list of customers, you can be comfortable using the data room service knowing that your information remains secure. Why choose Firmex:
Great data security
Round the clock support
Deployed on the cloud
Can be integrated through API
Trusted by industry leaders
Ansarada Data Room
Ansarada data room makes it clear that they are geared towards M&A transaction users and it is evident when we look at the features they offer. However, if you are conducting an M&A transaction, Ansarada may be up you alley. It offers a very intuitive interface that facilitates M&A deals and has very good Q&A options. Having said this, it is best suited for individual deals but not as a central document storage location. Why choose Ansarada:
Great customer support
Lots of activity tracking features
Equipped with lots of collaboration tools
Great uptime
A wide array of document access management options
HighQ Data Room
HighQ was created with legal services in mind. This data room vendor has all kinds of features that allow legal services to facilitate their operations. This allows them to work smarter instead of harder and go above and beyond in order to deliver more value to their customers. However, if you are not in the legal industry it may not be a good choice for you because it does not offer the collaboration features that can be found in other data rooms, and does not offer the same quality of customer support. Why choose HighQ:
It has everything legal services need for conducting transactions
Good integration features
Robust security
Easy to use in the office and on the go
Intuitive interface
V-rooms Data Room
V-Rooms is a very effective solution for collecting documents and managing your workflow. The letter "V" in its name stands for "Vault" and as this might suggest it is great for storing documents especially if you are conducting financial transactions. With V-rooms, you will not have to waste time searching for the documents you need and it also makes it easy to share documents between participants as well. It can be a great choice if you are just trying to get organized and you need a central and secure repository to store all of your information. Why choose V-Rooms:
Low prices
Drag and drop features
Batch uploading
Workflow tools
Document watermarks
Imprima Data Room
Imprima data room offers basic tools needed for the most popular transactions. It's no wonder that Imprima is used in many worldwide companies, as their 24/7 support and ease of use facilitate work processes that need to be monitored constantly. This secure data room helps keeping mission-critical documents well organized and protected, and securely share them with third-parties. More reasons to use Imprima Data Room:
It has everything legal services need for conducting transactions
Good integration features
Robust security
Easy to use in the office and on the go
Intuitive interface
SecureDocs Data Room
SecureDocs is an easy data room to set up and start working in it. It offers valuable data management tools and has the features you need to get insights from your data. Why choose SecureDocs:
Immediate setup
Uncapped number of participants and data used
Secure filesharing
Ability to sign your documents electronically
Drag and drop documents into the data room
Box Data Room
Box data room may be a good and secure solution for small and medium-sized businesses, being a popular platform for confidential document storage. Their strongest feature is simplicity, however there may be questions regarding some of the classic data room functions. Based on a popular document-sharing service, Box simplifies the workflow for big companies with sensitive information. Why use Box virtual data room:
Negotiable pricing options
Simple file sharing system
Advanced user verification methods
Good integration features
Comfortable workflows
Caplinked
Caplinked may be a relatively young vendor, but it has proved its good reputation. This virtual data room provider offers its users a good variety of tools to work securely with digital data and store sensitive documents. Reasons to choose Caplinked data room:
Negotiable pricing options
Solid security features
Simple file sharing system
24/7 support
Brainloop Data Room
Brainloop Dealroom is a well-known German dataroom that may offer some unique features for data protection. Brainloop focuses on M&A deals and property transactions, so it can become a reasonable and secure solution for your company. Why choose Brainloop:
Negotiable pricing options
Solid security features
Simple file sharing system
Sharevault Data Room
When looking for a good virtual data room provider, we should pay attention to security solutions first. Sharevault may be a convenient vendor if you need protection and upgraded communication tools for your business deals. Reasons to choose Sharevault dataroom:
Advanced user verification methods
Compliant with international safety standards
Supports a wide variety of file formats
Blackberry Workspaces
Blackberry Workspaces is slowly becoming a great data room for secure document management. They also offer a wide variety of protection solutions, as well as various integrations with Microsoft tools and other apps. Why choose this data room:
Good customer support
Equipped with collaboration tools
Great uptime
Robust security
Choose the Best Data Room for Your Business
As we can see from the list above, each secure dataroom has its niche on the market and includes the features needed to facilitate such transactions. While there will be data rooms that fit all types of deals regardless of the industry you are in, you should carefully examine your business requirements before deciding on a virtual data room provider. The hallmark of a great data room workspace is that its features are designed to achieve business goals.
For example, Ideals aims to satisfy all of the needs of M&A and due diligence, and HighQ has everything legal professionals need. While there are many technical nuances involved in M&A transactions and the legal/tech sphere, the underlying benefit they provide is a secure cloud repository and exchange for sensitive corporate information. After all, even if the data room is easy to use and comes at a cheap price, but does not meet your business challenges, then it's not valuable for your company.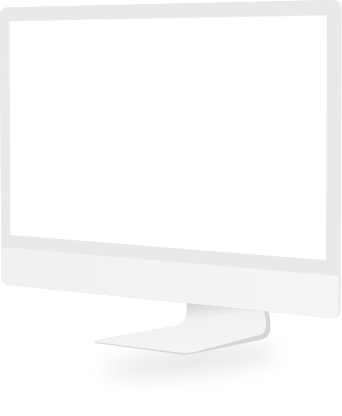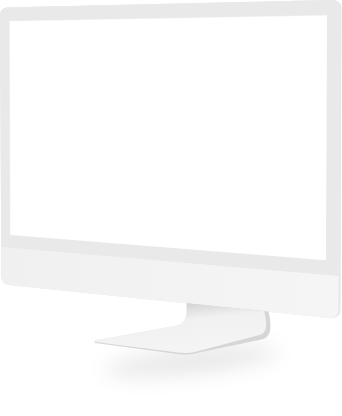 The first thing you should do before even beginning to compare all of the various data room providers out there is to figure out your specific business needs. Some vendors will try to impress you with all of the features they offer, but they don't necessarily help you reach your business objectives. Also, be sure to request a live demo of the data room and ask the customer service representative specific question relating to your business needs. If they are having trouble providing direct and straightforward answers, then this is a bad sign. If you are satisfied with the answers you received, later try playing around with the trial version. Go ahead and input some data and see if it lives up to your expectations.
It is hard to make an important decision, such as selecting a data room provider without trying out the data room. You might discover throughout the trial period that certain functions are indispensable to conduct your project. After all, you might not be aware of all of the state of the art features that come standard in most virtual data rooms.